Top Tips for Landed Property Interior Design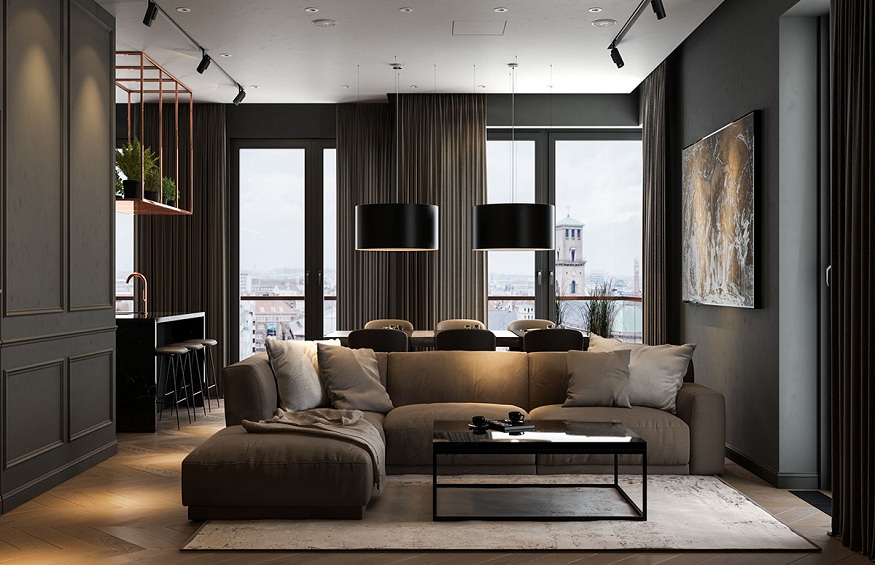 Designing the interior of a new or existing residence can be difficult if you do not know where to start. Fret not! We've compiled the best tips and ideas to help you design a landed property interior that meets your aesthetically pleasing requirements.
If you've decided to renovate your home, this guide will help you with the interior design of your landed property in Singapore!
Windows.
Windows are the sight into a home's spirit. If you intend to renovate the interior of your landed property completely, the windows are a great location to begin! One method to improve them is to choose larger windows that let in the most daylight in the morning and afternoon. As this is natural light, the illumination projected into your chambers will be brighter, making small spaces appear larger.
One way to ensure your window renovation goes smoothly is to consider the heat that may result from replacing windows. To counteract this, you can select clear, full-length windows with a translucent solar film to block all UV radiation while keeping your home vibrant!
Implementing stairways.
The majority of householders renovate their homes for a variety of reasons. However, the two most prevalent options are expansion and improvement. When it comes to residential staircases, they can be both! This is because staircases can be used to add another floor to your home or to decorate it according to a theme of your choosing.
Staircases are also essential to a home because they provide vertical circulation and are one of the first things visitors see upon entering. If you have children roaming around the house, it is also important to consider stair designs that include appropriate safety railings and no empty spaces between the steps.
Employ the theme of your choosing.
The selection of an overall theme is one of the finest aspects of a home renovation. For instance, do you opt for a monochromatic interior design or a rustic interior that emits a sense of nostalgia? Of course, you can't go wrong with either option! However, finding the perfect theme can immediately make your renovation decisions much simpler.
The motif can also be applied to numerous household items. For example, your furniture and the patterns and textures you choose for your surfaces! Choosing the correct settee, coffee table, or even painting can make a difference in the awesome theme you've selected.
Establish a budget for renovations.
It can be expensive to transform your ideal residence into a reality. Many of the benefits you desire from renovations hinge on a sizable budget, allowing you to make additional modifications if you choose. If you decide to undergo a renovation, you will undoubtedly need a sizeable budget.
If you are having trouble obtaining sufficient funds for your renovation, there are loan options available to you! Numerous reputable and trustworthy licenced moneylenders in Singapore can provide you with loans, such as a simple cash loan to assist with your renovation. These loans are an excellent option because their interest rates are less competitive than other loans. In addition, they are highly adaptable, making them ideal for any short-term requirements!
For struggling householders, there are additional options that can make their ideal home a reality. Obtaining a consolidation loan from a single licenced lender is one such method. With the loan, the lender will pay off any debts and obligations, thereby reducing your monthly payment costs. This enables you to live your life according to your preferences and realise your interior design goals!