How to Keep Your Dining Chairs Clean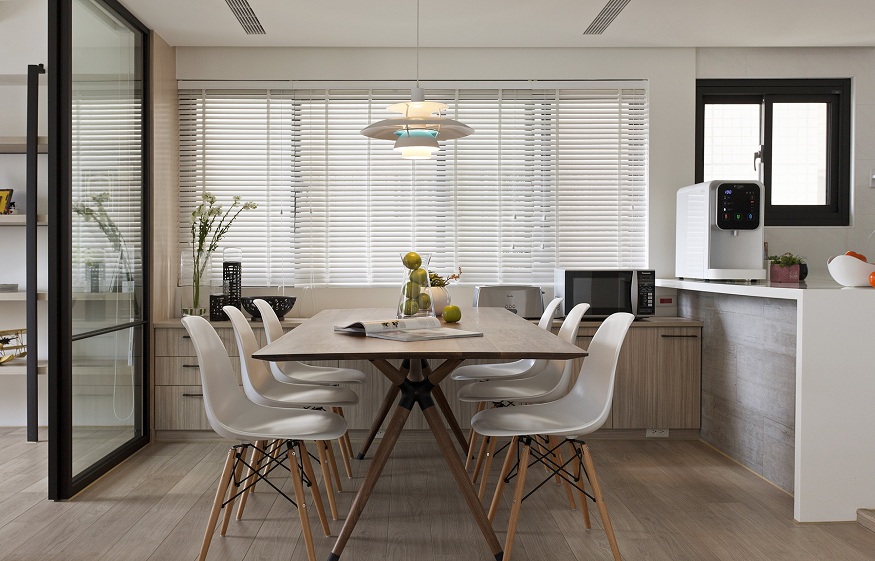 Before sitting down to dinner with guests or breakfast with your family, the dining room chairs are the first thing that guests and family members notice. Unfortunately, there is always a decent chance that someone will spill a drink or food on those dining room chairs before the meal ends. This is especially frustrating if you own white dining chairs.
Here are five methods to keep your chairs clean so you don't have to compromise for stains that have been there for years.
Replace with Wooden Chairs
Thus, you will never again have to concern about fabric stains. You can always purchase chair cushions and launder them periodically to eliminate stains. In addition, wooden furniture is extremely resilient and resistant to extensive wear and tear. However, if comfort and accommodations are your top priorities, continue reading for suggestions that may work for you.
Apply a Plastic Cover
This tip works if you are only attempting to preserve the seat. For instance, some wooden and even metal chairs have a wood or metal back but a fabric seat with padding. Observe that the undersides of your dining room chairs feature fasteners that facilitate chair disassembly. If you purchase plastic sheeting, you can disassemble the chair and affix the plastic to the underside of the seat. Plastic sheeting protects the fabric's design and repels liquids. It is guaranteed to be easier and quicker to sanitise. However, if you or your family do not like the sensation of plastic, continue reading!
Buy Dining Chair Covers
Covers for dining room chairs are available in various comfortable fabrics and hues. These encompass the entire chair. It safeguards the chair against spillage and debris. And to sanitise it, you simply toss it in the washing machine. Given that it covers the entire chair, you may prefer something that allows the dining set to be displayed. If replacing chairs, using plastic sheeting, or purchasing chair covers is not appealing, consider our next two suggestions.
Apply a Protectant
Protectants are most effective on new or recently cleansed furniture. Protectants aid in repelling spillage and allow for easy cleanup without the risk of staining. It can be practically applied to any material. You can protect your dining room chairs in six simple steps. Don't neglect to examine a small, inconspicuous area of the fabric for discolouration. Additionally, after each cleansing, reapply the protectant. If your chairs require a thorough cleansing before protecting them, select the following option.
Try a Trusted Upholstery Cleaning Service
Using a company that doesn't use much water in its cleaning methods would be the preferred method for cleaning upholstery. The less water you use, the less likely you are to cause ripples in your dining room chair cushioning. So not only are your chairs cleansed for you, but they are also protected from damaging spillage and debris for you and your family.